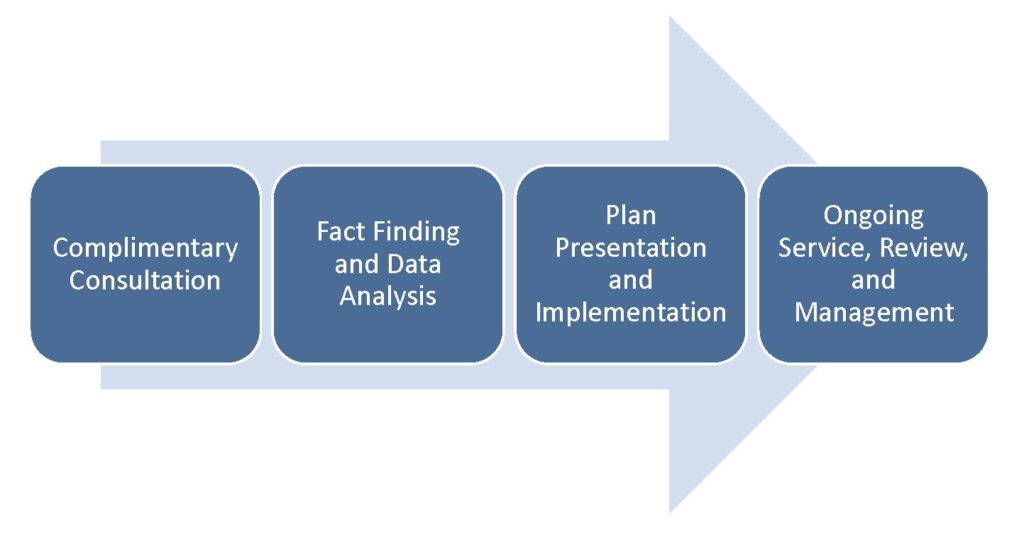 Our process is dependent on the relationships we build with our clients. There needs to be a high degree of trust and mutual respect before any recommendations can be made.
As such, our first meeting is a "get to know you" session. We listen closely to you and help articulate your values and the goals you hope to achieve. Our next step is analyzing your current financial situation, including your assets, liabilities, cash flow, and risk tolerance. By learning about your present condition, we can more effectively plan for the future.
Your completed financial plan is a guide to help achieve your investment goals. It will often include strategies for retirement, wealth preservation, education funding, and more.
If you are a business owner, we will also provide assistance to your business. This includes employee benefits (401(k), insurance), investment analysis, and succession/exit planning for your retirement and business continuity.
Learn more about our business services.